Conference on School Meals 2022 June 8th – 10th
Welcome to the Conference on School Meals in Bergen, June 2022. We are excited to meeting you physically. Remeber to registrate by May 1!
The abstract submittion for oral presentations is now closed, but it is still possible to submit abstracts for poster presentations.
Send your poster abstract to: bodbj@hvl.no
Requirements:
Maximum one page
Title, full author names and affiliations
                                                             *   *   *
The research group "Food and meals in schools and kindergartens" at the Western Norway University of Applied Sciences invite you to attend the Conference on School Meals.
Place: the Western Norway University of Applied Sciences, Kronstad, Bergen, Norway
Date: June 8th – 10th 2022.
Register for the conference

Follow the event on Facebook for updates: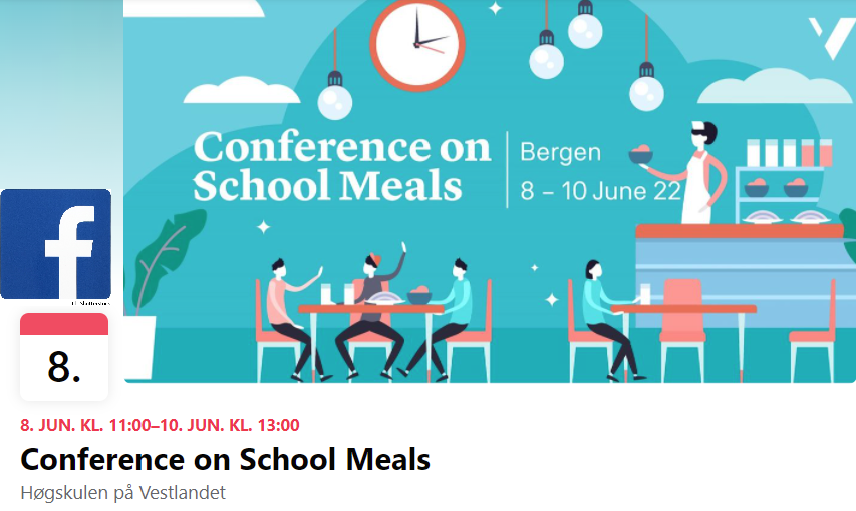 Ill.: Shutterstock

The scientific programme is relevant for all researchers and university students and others with an interest in research involving school-based nutrition and/or nutrition for children.
The conference will include several topics (more details in the preliminary programme):
Health and nutrition
Structure and organization involving school meals
Cognitive performance and school achievements
The sensory aspect
Social and cultural aspects
Sustainable aspects
Political aspects
The goal of the conference is to bring together researchers from multiple disciplines and backgrounds to share experiences and knowledge related to school-based nutrition and the many factors that influence it. Due to the increased challenges of childhood obesity and malnutrition, the conference will include nutrition, health, and nutritional guidelines. Additionally, the conference will consider the impact of related factors beyond the school meal itself, including eating time, associated costs, meal structure, the influence of social interactions and more.