Victoria de Rijke
Being Onion: more-than-human children's culture and the self-made picturebook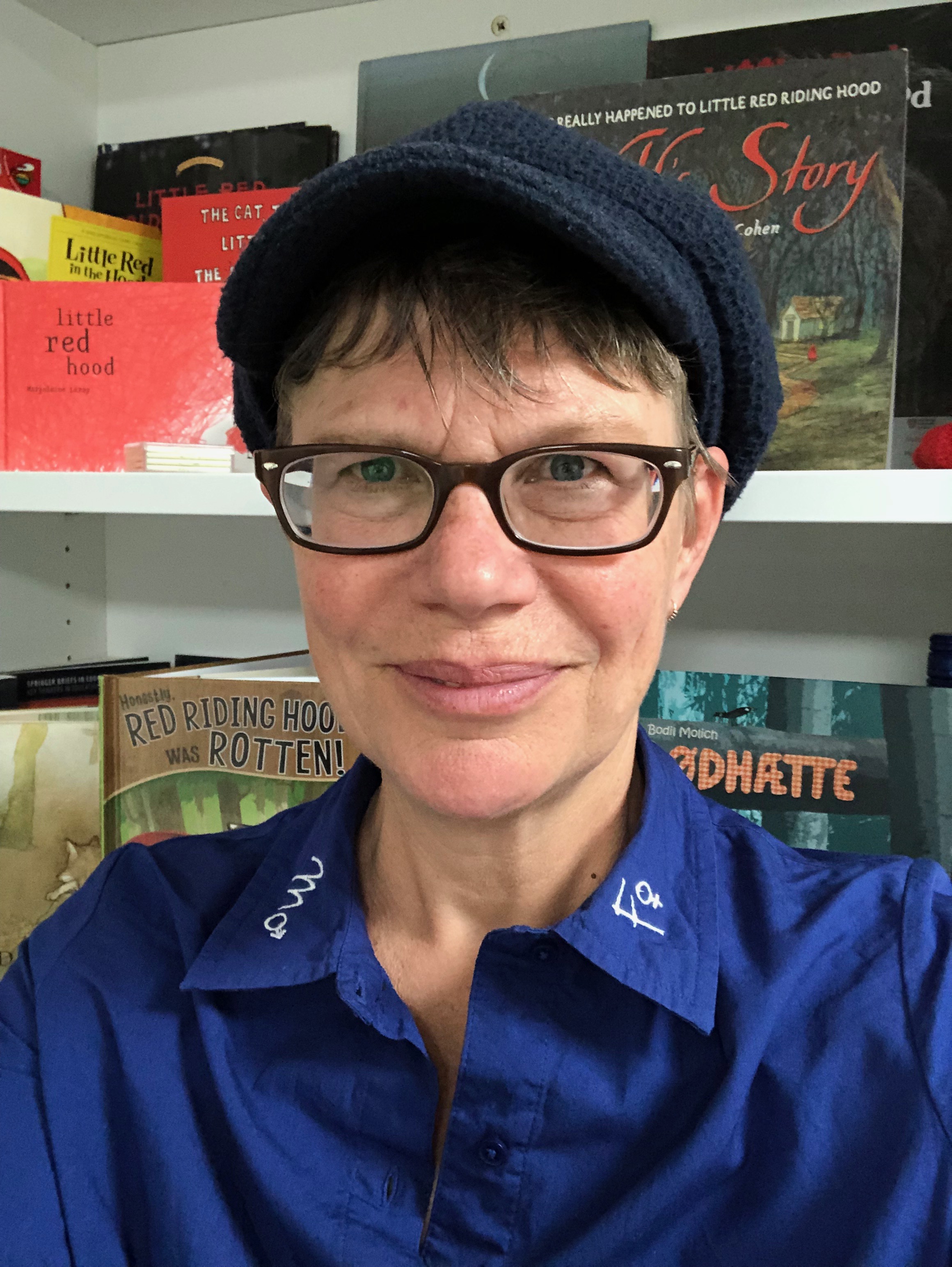 For HE students training to become teachers, it is crucial they develop respect for children's literature and culture beyond didactic or reductive norms as agential in its own right. Taking Sara Fanelli's picturebook The Onion's Great Escape (2012) as a more-than-human materialist metaphor for escaping developmental limits and unpeeling layers of identity, this presentation will explore the use of children's literature for fostering dialogue and cross-disciplinary practices in teacher education at university.
Fenelli's highly interactive, relational book acts as an assemblage object and metaphor for how posthumanist thinking makes space for plants and dialogue in new ways, rejecting dualist assumptions and accepting plant life as part of assemblages. Like Anna Tsing's (2015) study of mushrooms bound in relational networks of power and co-dependency, the onion is a means to think in relational, multi-layered ways and, because completing the book requires haptic agency, it offers the interdisciplinary power of making anew.
Dr. Victoria de Rijke is Associate Professor in Arts & Education at Middlesex University in London and co-Chief Editor of Children's Literature in Education Journal. Her research and publication is transdisciplinary across the fields of literature and the arts, children's literature, play and animal studies, through the associations of metaphor.  Publications include: 'Teaching teachers to teach with quest and daring and growth' in de Rijke, Gibbs & Peterson (Eds). Higher Education and Love: Examining the institutional, pedagogical and personal trajectories, (2021), 'Reading Children's Literature' in Education 3-13 International Journal of Primary, Elementary and Secondary years Education (2020).