Fostering Dialogue - Online Conference
Welcome to the second international online conference - Fostering Dialogue, Teaching Children's Literature at University, 17-19th November, 2022.
The 2nd  International Online Conference Fostering Dialogue: Teaching Children's Literature and Culture at University is aimed at reopening the international forum for perspectives on teaching children's literature at universities, which was established at the 1st Fostering Dialogue conference, organized in 2020 by the University of Padova in collaboration with the University of Waikato and the University of Arizona.
Now we hope to expand the conversation about teaching literary texts for young readers by inviting you to share approaches and practices aimed at teaching children's culture. We suggest that children's culture should be understood both as cultural materials created by adults for child audiences and as children's (co-)creation and appropriation of cultural texts. It also includes diverse institutions regulating and facilitating cultural production. We think that such an inclusive focus reflects the intensifying interdisciplinarity of children's literature scholarship we are witnessing nowadays.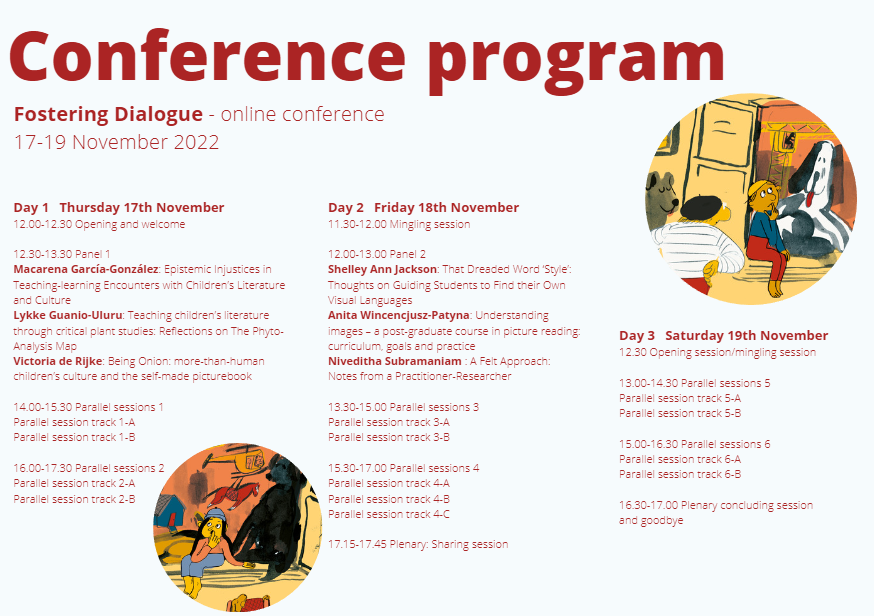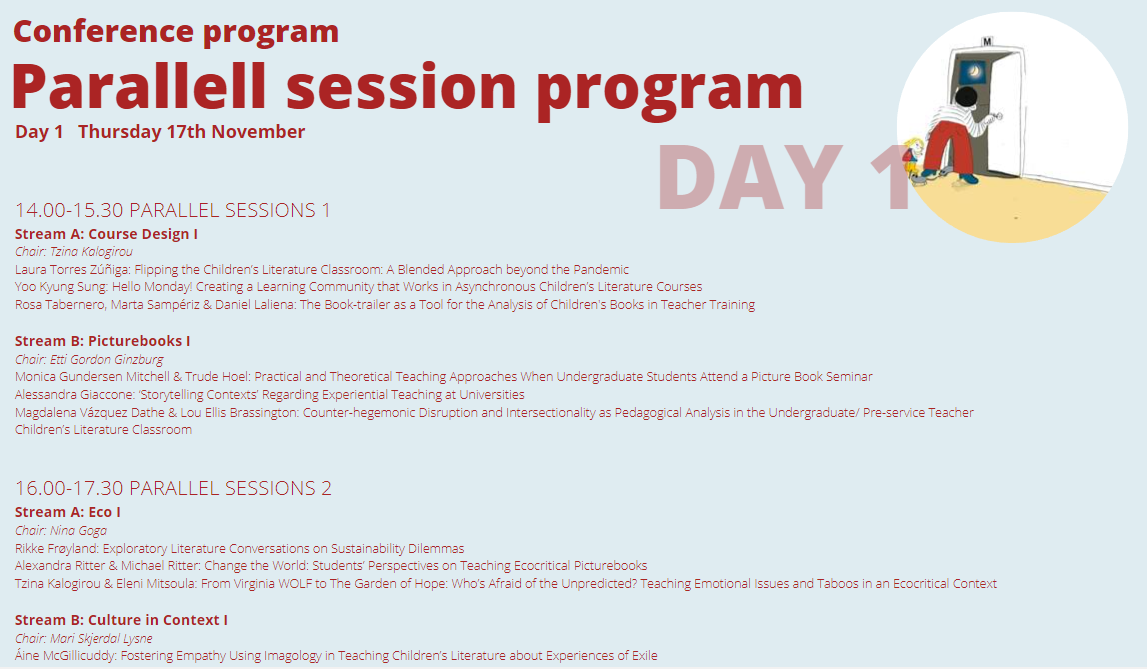 17 November
Panel 1: Teaching children's literature and culture in cross-disciplinary perspectives
18 November
Panel 2: Teaching children's literature and culture in art studies
Conference fee
Early bird rate: € 50 (before 30th September 2022)
Regular Fee: € 75 (before 10th November 2022)
Student participants: € 25 (before 10th November 2022)
Student presenters: no fee (registration before 30th September 2022)
Once the registration payment is done, NO REFUND will be available,
Participant registration fee includes access to all live streaming presentations and special events; digital conference kit; online social events
Organization and scientific committee
Lead convenor: Nina Goga, Western Norway University of Applied Science
Marnie Campagnaro, University of Padova
Nicola Daly, University of Waikato
Justyna  Deszcz-Tryhubczak, University of Wrocław
Elżbieta Jamróz-Stolarska, University of Wrocław
Irena Barbara Kalla, University of Wrocław
Mari Skjerdal Lysne, Western Norway University of Applied Sciences
Britt Iren Nordeide, Western Norway University of Applied Sciences
Kathy Short, University of Arizona
Register here
Partner institutions: