Niveditha Subramaniam
A Felt Approach: Notes from a Practitioner-Researcher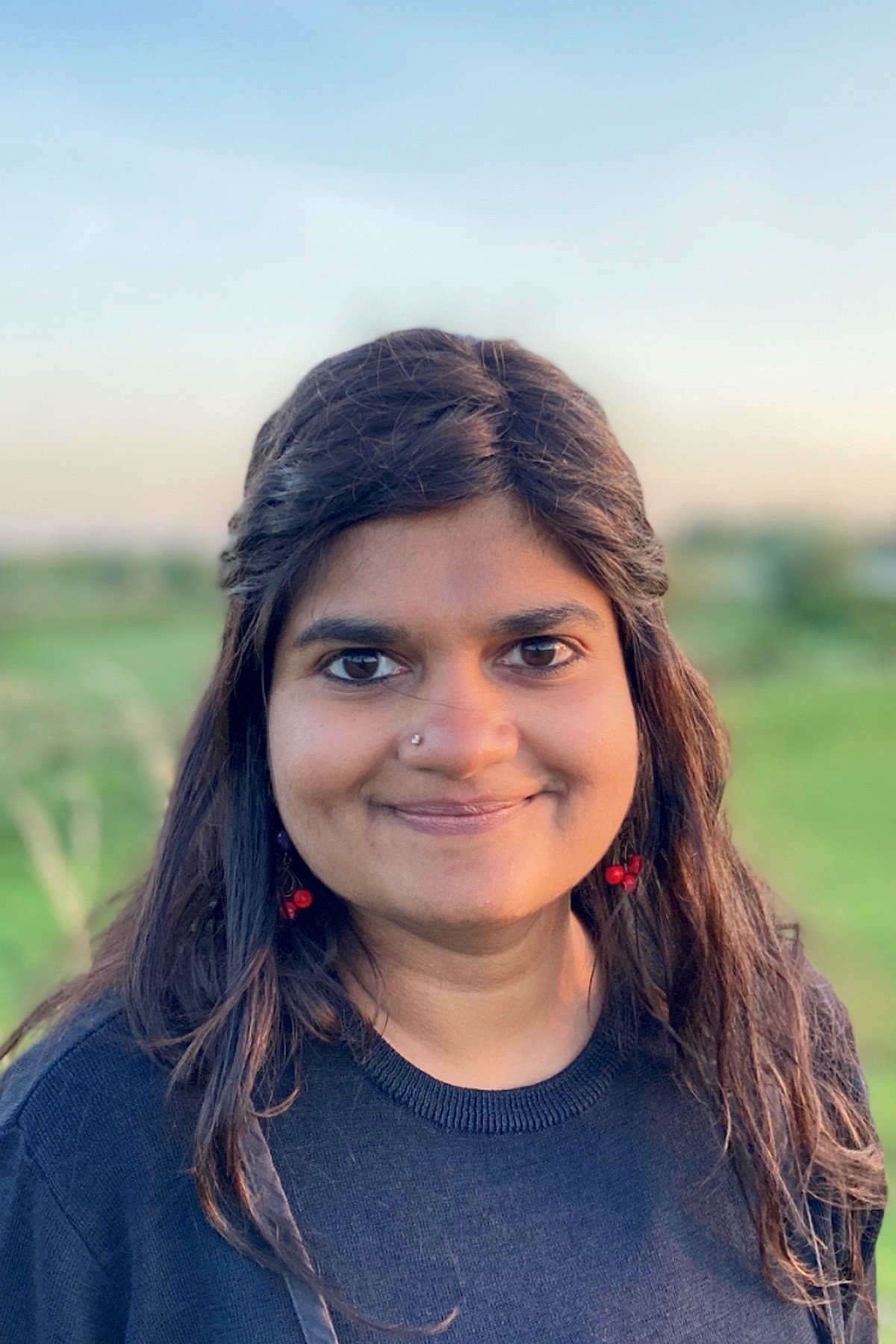 Picturebook makers use physical and/or digital materials to create art. However, materials, mediums, tools and devices, also have certain affordances that open up possibilities for play. So the picturebook expresses an entangled relationship where maker and material animate each other.
I call myself a practitioner-researcher because the embodied process of doing-thinking shapes my creative practice and my critical practice. In fact, my critical practice is strengthened by touch-mediated understanding — I have found that tactility generates visual thinking and the mobilities of drawing and touch create movement in my mind.
This talk will focus on two of my recent works, Ammama's Sari (2020) and Ammu's Bottle Boat (2021), both of which were developed and informed as a result of such a felt approach. I will unravel the connection between the actual materials involved in their creation and the varied relationships with material that inform their thematic core. My discussion will pull out how material aspects cannot be relegated to being 'simply visual' or 'simply aesthetic' but merit our attention because of how they are enmeshed in our everyday.
Niveditha Subramaniam is a writer-illustrator, editor, and independent researcher, originally from the coastal city of Chennai, India, and currently based in Rotterdam, Netherlands. She has published picturebooks, teen-fiction, and illustrated a graphic novel for young adults. In 2015, she received the Bal Sahitya Puraskar awarded by the Sahitya Akademi, India's Academy of Letters, for the book Mayil Will Not Be Quiet!. Her work has been recommended by the CBSE and NCERT boards of education for reading in schools and libraries across India. She is a Charles Wallace India Trust Arts Scholar (2015-2017) and an Erasmus Mundus Scholar (2019-2021). As a researcher, her interests lie in picturebooks, illustration, materiality, child-material identities, and the relationship between human and non-human nature in children's books.