Courses in Haugesund
The courses listed below are taught in English. Students who master one of the Scandinavian languages may also choose from our courses taught in Norwegian. We also offer a Norwegian language course every semester.
Nursing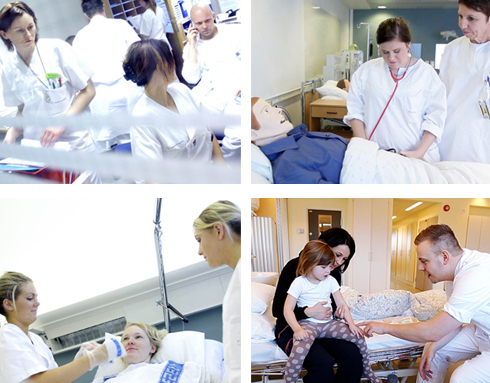 Photo: Thomas Mortveit
In Haugesund we offer courses in practical nursing to international students from our partner institutions, in both the autumn and spring semester.
Courses
Notes:
All incoming students will be in practice in Haugesund.
Uniforms are provided by the health institutions, but students bring their own suitable shoes.
For information regarding insurance, please follow this link.
More information
Departmental international coordinator: Lene Strøm
International coordinator: Christina Havn
E-mail: international@hvl.no
Technical/Business/Maritime courses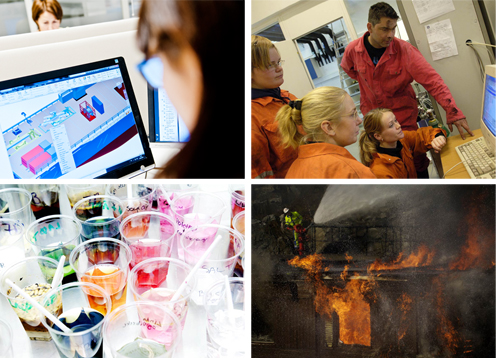 Foto: Deep Ocean
Our safety engineering-, economics-, management-, and maritime studies have its roots in the local and regional petro maritime industries.
Most people know that engineers build roads, bridges, buildings and machinery. But engineers are also needed in the offshore, maritime and safety industry. Common for most engineers are using and devloping new and exciting technology. Our nautical studies is closely connected to one of Norway's strongest maritime clusters preparing students for work as an officer on a ship but also for the onshore part of the maritime industry. The studies in Business and Administration at HSH provide a solid foundation for our students, combined with expertise in accounting, finance or management and organisation.
The courses below are offered to international students at the Faculty of Technology/Business/Maritime Education. For more information concerning each course, please see the course description.
Autumn 2018
Spring 2019
More information
Departmental international coordinators
International coordinator: Christina Havn
E-mail: international@hvl.no