Student tutoring
Are you writing an assignment? Are you trying to develop a research question? Do you need to improve your information search? Is your text well structured? Do your paragraphs function? Is your language clear?
The Writing Centre's trained tutor will be happy to assist you at any stage of the writing process. 
The Writing Centre's one-to-one tutorial, Skrivehalvtimen, provides free consultation to students working on their written assignments.
When and where to find us
Follow us at Facebook and Instagram (@skrivesenterethvl) for writing tips.
Who are we?
We are writing supervisors and master's students. On Mondays you meet Marie Skålnes og Johanne Halland Fridtun in Bergen. You meet Per Aslak Myraunet on Tuesdays and Ingrid Emilie Aarflot on Wednesdays. Both in Sogndal. Caroline Sivertsen og Miriam Kildedal will help you Thursdays in Bergen.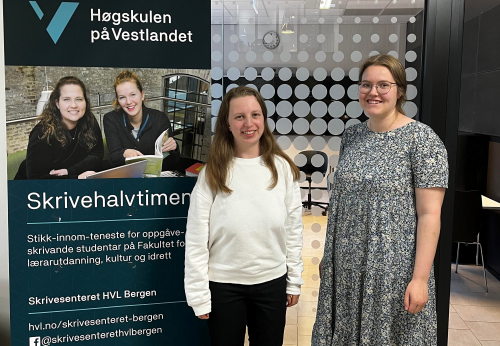 Marie Skålnes and Johanne Halland Fridtun in Bergen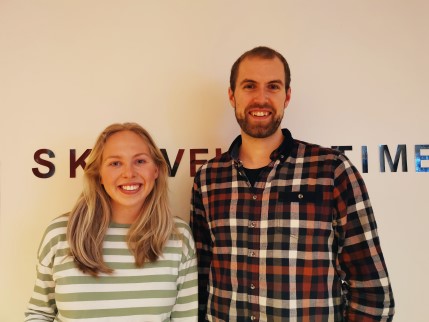 Ingrid Emilie Aarflot and Per Aslak Myraunet in Sogndal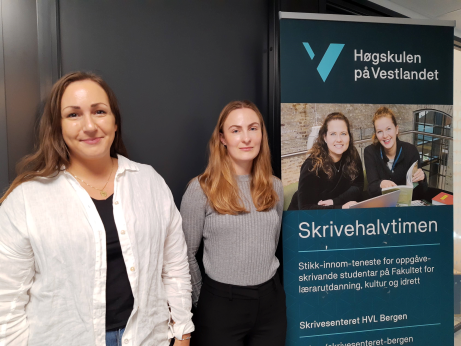 Miriam Kildedal and Caroline Sivertsen in Bergen
- We look forward to meet you and read what you write.
Writing Centre 
The HVL Writing Centre is responsible for our tutoring services. We organise "Student Tutoring" (Skrivehalvtimen), workshops and courses in academic writing. We tailor seminars on the basis of teachers' and student groups' needs. PhD candidates and  researchers are likewise welcome to contact us for manuscript advice.