Reference Guide Literacy And Second Language for the Linguistic Integration of Adult Migrants (LASLLIAM) took place Thursday 30 June 2022, at the premises of the Council of Europe, in Strasbourg, France, in hybrid format, in English and in French with simultaneous interpretation.
Presentation of IMPECT at Società Dante Alighieri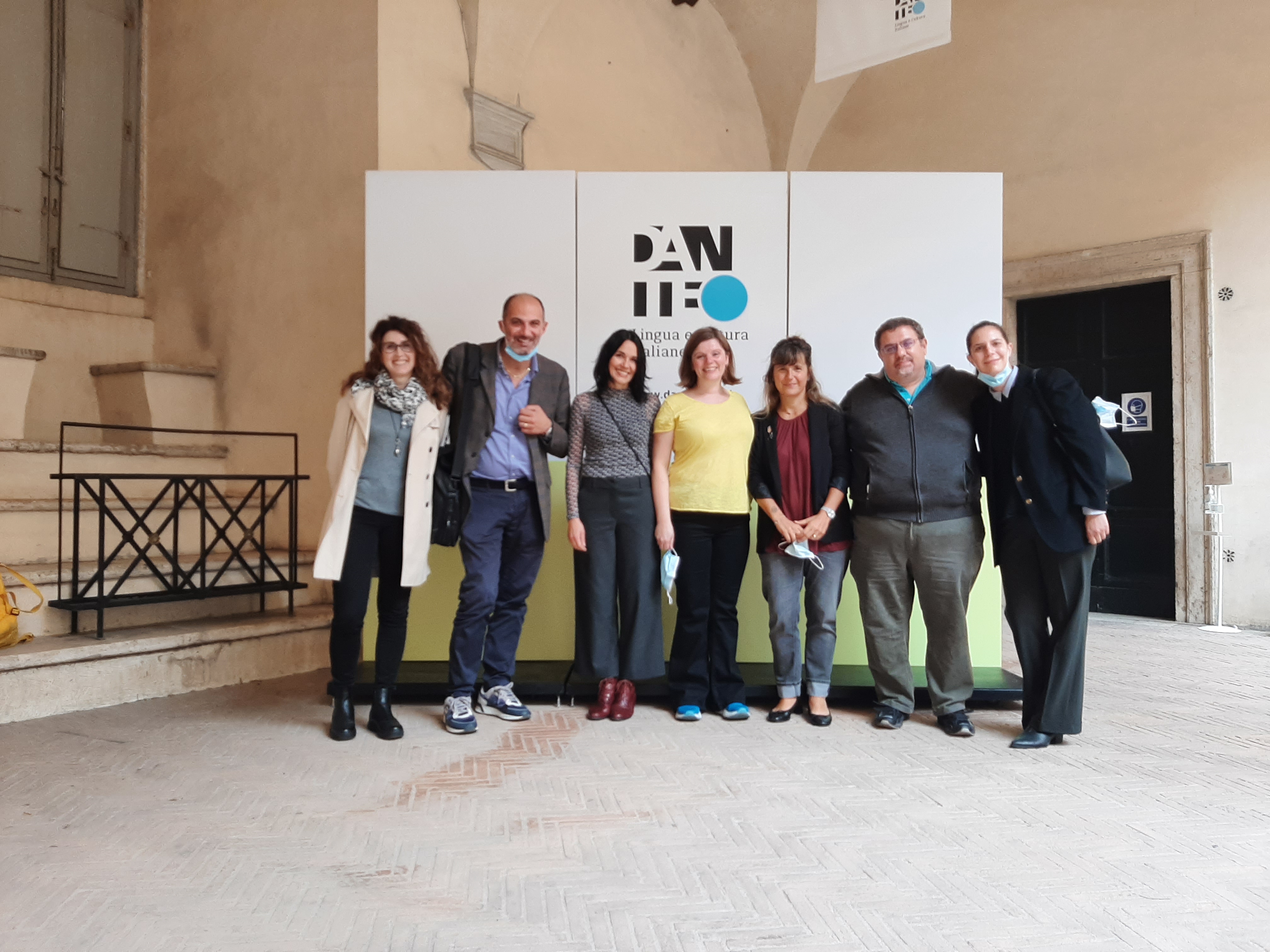 Cecilie Hamnes Carlsen and Edit Bugge visiting Lorenzo Rocca at Dante in Rome, presenting the project to our Italian colleagues. 
Kick-off seminar at Solstrand
IMPECT had a productive kick-off seminar at Solstrand hotel in September 2021 (and with some pjoject members on video conference), to plan the work ahead. 
Saturday seminar: Migration tests and low-literate adult learners (September 4th) in Bergen
A public seminar on migration tests and low-literate adult learners was held in Bergen in early September 2021, with a lecture by Ricky van Oers on "Deserving citizenship – reasons for introduction and consequences of citizenship tests", Elana Shohamy on "Critical language testing & test ethics", Bart Deygers on "The impact of human rights on language testing practices", Jeanne Kurvers on "Low-literate learners and L2-learning", and Lorenzo Rocca on "LASLLIAM – a new tool for teachers of low-literate learners"
The seminar was sponsored by Bergen municipality,  Analyzing and assessing linguistic multicompetence (HVL), Mangfold og inkludering (HVL), forskergruppa for Språktesting og språkvurdering (UiB).