Global Competence Partnership
This partnership is designed to strengthen cooperation and quality of doctoral and postgraduate education between Western Norway University of Applied Sciences (HVL) and Education University of Hong Kong (EdUHK).
The next generation of college and university professors will need not only theoretical knowledge but also a high level of practical skills informed by intercultural experience. Among the Global Competence Partnership innovations are two COIL (Collaborative Online International Learning) courses and two new joint courses from each partner with an emphasis on 'Global Competence' and research-based practice, and leading to design of an option for a shared doctoral degree in Education. Through intensive Research & Writing Workshops, and application of innovative pedagogies, the project will upgrade teaching while boosting research outcomes.
The Global Competence Partnership is funded by the UTFORSK programme through its grant Global Competence and Research-Based Practice in a Doctoral and Postgraduate Partnership (Project number UTF-2021/10057), 2023-2026. Two institutions—located in Northern Europe and East Asia, each with extensive international networks—collaborate in the Global Competence Partnership: Western Norway University of Applied Sciences and Education University of Hong Kong.
Project Announcements
On 15 May a delegation of 20 university leaders, professors and doctoral students travelled from Hong Kong to Bergen for an academic symposium and to sign a Memorandum of Understanding (MOU) for cooperation between our institutions.  You can find the detailed program here.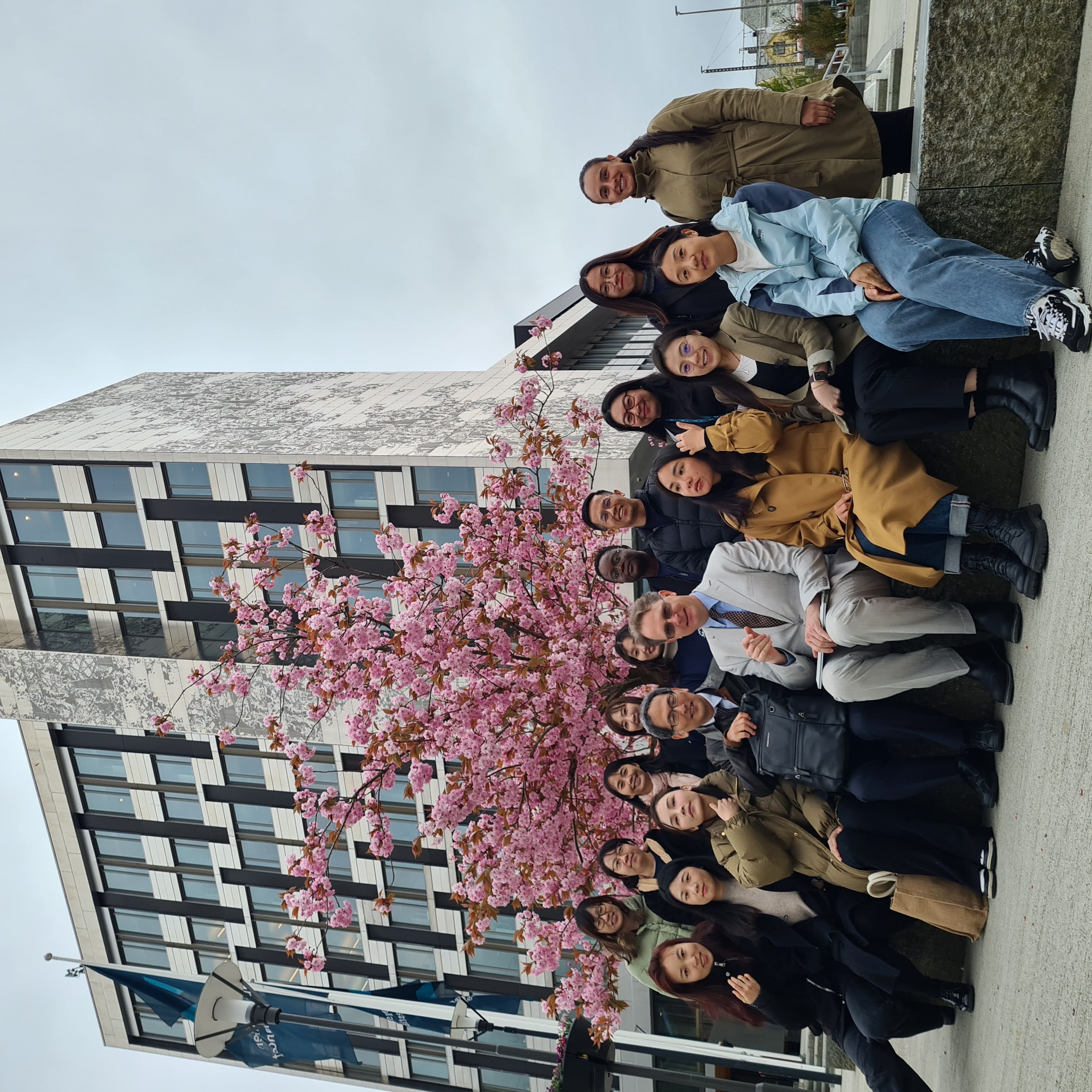 Partnership Outcomes
A book has already been developed that is partly an outcome of collaboration between our institutions, Comparative and Decolonial Studies in Philosophy of Education.
The book includes multiple contributors from Western Norway University of Applied Sciences and Education University of Hong Kong. 
The GCP-project coordinators have also co-authored a book chapter that will soon be published on a major press: Hebert, D. G. & Matsunobu, K. (in press, 2023). Learning of Musical Instruments in Japanese Schools. In H. Johnson (Ed.), Handbook of Japanese Music in the Modern Era. Amsterdam: Brill. 
New Doctoral and Postgraduate Courses
The Global Competence Partnership will actively develop several innovative courses in an intensive COIL (collaborative online international learning) format to strengthen doctoral studies and faculty professional development at the partner institutions.
Likely course titles include the following:
Foundations and Practices of University Pedagogy
Assessment and Evaluation: Feedback Literacy
Methods for Effective Online Higher Education
Doctoral Supervision
Diversity and Inclusivity in Higher Education
Research Methods in Higher Education
Reflective Methods for Researching One's Own Practice
R&D Project Management in Higher Education
Research Dissemination: Effective Publications and Presentations
Ecologically Responsible Arts Education
Global Philosophies of Education
Global Competence Concept
The Global Competence Partnership is founded on the principle of "global competence" as a defining feature of quality and relevance in contemporary education, including higher education. Here is how the OECD defines key elements of global competence:
The capacity to evaluate information, formulate arguments, and explain complex situations and problems by using and connecting evidence, identifying biases and gaps in information and managing conflicting arguments.
The capacity to identify and analyse multiple perspectives and world views, positioning and connecting their own and others' perspectives on the world.
The capacity to understand differences in communication, recognising the importance of socially-appropriate communication conventions, and adapting communication to the demands of diverse cultural contexts.
The capacity to evaluate actions and consequences by identifying and comparing different courses of action and weighing these actions against one another on the basis of short- and long-term consequences.
To summarize, "Globally-competent individuals can examine local, global and intercultural issues, understand and appreciate different perspectives and worldviews, interact successfully and respectfully with others, and take responsible action toward sustainability and collective well-being" (OECD, 2018, p. 4).
Project team
Bergen
Bergen Coordinator:
Bergen Team:
Sisi Zheng
Hong Kong
Hong Kong Coordinator:
Hong Kong Team:
Le-Xuan Zhang